A few years ago, Bonnie and I were asked to go to breakfast with a couple from our church. We knew them, but not well. What we did know of them was that they were really amazing people. These people love God and love others. 
When we got to breakfast we had the typical small talk and got to know each other a little better. After looking over the menu I ordered my typical omelet (or egg equivalent) with a side of bacon, fruit, and coffee… lots of coffee. Bonnie and I thought that this was simply a "get to know you better" breakfast. However, once our food arrived, we realized this wasn't the case. The couple almost immediately broke into tears as they began explaining the reason for the meeting, which was when we started connecting the dots. It wasn't difficult to do because we have seen and heard this same story countless times. They proceeded to tell us that one of them had entered into a physical and emotional affair someone else lasted several months and they were desperately seeking counsel and help for their marriage. As the details of the affair and the state of their marriage unfolded, I could feel my heartbreaking for them. These are good people! These people were leaders in their church. These people have sweet little kids that will have to deal with the fallout and will endure a heartache like no other.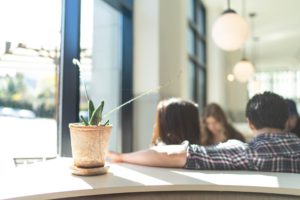 After breakfast, we got back into our car and headed home. As we began to talk, I quickly saw that we walked away with two different reactions to our meeting. While I was brokenhearted, Bonnie was just plain ticked off!  She wasn't just upset, she was fuming mad. And this anger wasn't directed toward the couple. She said, "I'm so sick of this! It seems like every time we turn around, the enemy is taking down great marriages and great people! I'm just sick of it!" 
Jesus blatantly tells us in John 10:10, "The thief comes only to steal and kill and destroy; I have come that they may have life, and have it to the full." Satan has a plan that directly opposes God's. His plan is to steal intimacy and connection from marriages, to kill any joy and hope they have, and destroy their family, thus destroying the bedrock of the church and society. 
After years of wading through the pieces of destruction, the enemy left in his wake, seeing the heartache that our friends were experiencing was the final straw. We felt compelled in that moment to do something. That's when God began to plant in us a deep, burning passion breathing life into marriages and to be part of helping couples have a thriving, healthy marriage that can reach their communities for Christ.  Thus, The Marriage Adventure! 
Yes, marriage is an adventure. There are exciting ups and devastating downs, unmet expectations, and thrilling new discoveries. But the journey is the destination. As we cling to the promises of God concerning marriage, the fight against societal norms and a very real enemy is what makes this adventure unlike any other.
Will you partner with us and join us in this fight? Every week we'll be back posting right here and sharing our journey with you on our podcast. We'll discuss our highs and lows and seek wisdom from authors, experts, and seasoned couples who can help all of us grow on our journey. We're excited to kick off this adventure together, and in the power of Christ, we'll fight the enemy for marriages with every last ounce of grit we can muster.
Enjoying the Adventure,
Daniel & Bonnie