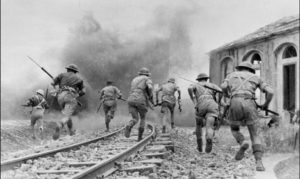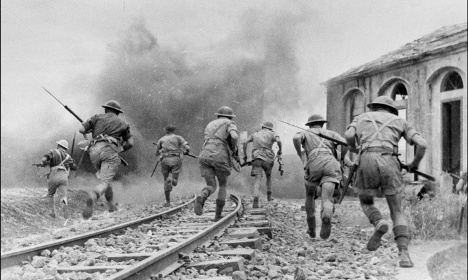 Both mine and Bonnie's grandfathers fought in WWII. Bonnie's grandfather was a gunner on a B17 Bomber. During one of their missions, his plane was shot down. His crew was captured, and they spent time as a POW in a prison camp. My granddad was a paratrooper. Once, after jumping out of a plane, a grenade was thrown in his vicinity. His body absorbed a great deal of shrapnel. So much so, they had to perform surgery on him right there on the battlefield. Much of his shoulder was destroyed. He also caught shrapnel in his head, resulting in a metal plate in his forehead. Both of our grandfathers went on to lead great lives, but there were scars.
When fighting or arguing occurs, the point of it is to resolve some conflict or differing opinion that has taken place. However, in marriage, what typically happens is our desire to win outweighs our desire to resolve the issue. At the expense of winning, we often cross the line and make a bigger mess of things than we originally intended. Just like the shrapnel from a grenade, many times, we allow our anger and emotions to take our words and fling them through the air, destroying whatever they come in contact with. When we lose control, we often do more damage than the original issue. Ephesians 4:31-32 tells us to "Get rid of all bitterness, rage, and anger, brawling and slander, along with every form of malice. Be kind and compassionate to one another, forgiving each other, just as in Christ God forgave you." 
Is it possible to be kind during an argument? Maybe you've never experienced it, but yes, it is. Otherwise, Scripture wouldn't tell us to be. Regardless of your past experience, it is possible to argue without bitterness and rage. In these times, we must be able to allow our emotions to calm and find ways to solve the issue without massive amounts of collateral damage.
Real love is wanting the absolute best for someone, even if it costs you something. It's not loving to allow you or your spouse to self-destruct or continue in behavior that is damaging to your marriage. God puts us together to sharpen and build each other up in love to make us more Christ-like. That can only happen when we can speak candidly in a loving manner… even during a disagreement. 
Enjoying the Adventure,
Daniel & Bonnie