December is a time for Christmas cookies, Hallmark movies, candlelight worship services, and enjoying family traditions. In this last episode of the year, we discuss how traditions tie us to our past and give us something to look forward to in the future. 
Discussed in this episode:
– December traditions.
– A 12 foot tall tree.
– Christmas "Lightning Round."
– Old Testament Festivals (Exodus 12).
– Remembering the past.
– Advent
– Looking forward.
– Luke 22:14-19.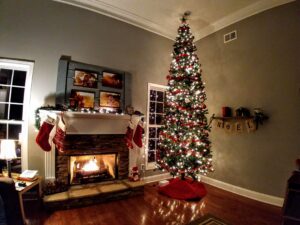 Join The Marriage Adventure Challenge at www.themarriageadventure.com
Follow us on social:
Facebook: @themarriageadventure
Instagram: @themarriageadventure
www.themarriageadventure.com
Podcast: Play in new window | Download
Subscribe: RSS