My (Daniel's) parents recently came for a visit, and we helped them drive from the Northside of Atlanta down past the traffic south of the perimeter. Before we got on the road, we gassed up their van, put air in the tires, and ran it through a car wash. This got me thinking about the maintenance required to keep a marriage running as smoothly as a car. We spend a lot of time talking about the "highs" and "lows" in marriage, but it's often all the "in-between" that allows us to weather the "lows" and experience the joys of the "highs." How we maintain our relationship daily will define the health of our marriage long term. We've found that there are three things that we can focus on daily to maintain the health of our relationship.
 Marriage Maintenance Tip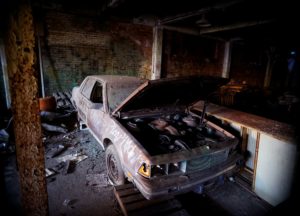 #1: Time
Every relationship requires time. As busy as life often is, time is the one thing most people run ridiculously low on. That's what makes it a gift when we make time for our spouse. Weekly or at least regular, date nights are essential. But even small amounts of time first thing in the morning over breakfast or thirty minutes at night with your heads on the pillow can add up. 2 Cor. 9:6 tells us that "whoever sows sparingly will also reap sparingly, and whoever sows bountifully will also reap bountifully." Much like our bank account, without investment, our relationship can't grow. The more time you are willing to invest in your marriage, the more bountiful the harvest will be.
 Marriage Maintenance Tip #2: Talk
We have come to love an app we have on our phone called Voxer. It acts as a walkie talkie that immediately delivers a voice message, text, or media file. We probably vox each other several times during a given day to check in. Sometimes we think "talking" requires us to sit down and have an in-depth heart to heart conversation. Those are important in marriage but don't underestimate the importance of just staying connected to each other through the mundane "how's the weather?" kind of chats. Simply touching base to include each other in the details of life gives us a window into each other's lives. Small conversations strung together over a lifetime create a quilt of understanding. 
 Marriage Maintenance Tip #3: Touch
Touch is a basic human need. So much can be communicated through a pat on the shoulder, hand-holding, or an embrace. At the end of a long day, Daniel walks through the door, and the first thing he does is walk in the kitchen where I'm getting dinner ready and give me a hug. In those 30 seconds, I can feel the stress of my day ease. It's important to stay connected with each other in little ways. But it's also necessary to make time for longer times of touch. 1 Corinthians 7:5 tells us, "Do not deprive each other except perhaps by mutual consent and for a time, so that you may devote yourselves to prayer. Then come together again so that Satan will not tempt you because of your lack of self-control." God has designed our sexual relationship to fulfill us both physically and emotionally. The becoming "one flesh" is more than physical. It keeps us emotionally bonded to our spouse as we know each other in a way that we don't experience anyone else. 
Over a lifetime, we're gonna hit rocky times in marriage. But if we can be intentional about time, talk, and touch daily, we'll have something substantial to stand on when our marriage Adventure takes an unexpected detour.
 Enjoying the Adventure, 
Daniel & Bonnie