Social media can be both a blessing and a curse. It has allowed us to connect with long lost friends as well as stay connected to current ones. However, many times we fall into the trap of comparison. We see all the best moments of our friend's lives and none of the mundane. After all, who wants to see the posts from the negative Nancy's of the world! When we do this, we begin building expectations for our life an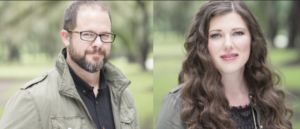 d marriage based upon what we see online (if it's even real.) This can lead to a roller coaster of emotions!

In our recent podcast with Juan and Melodee Devevo from Casting Crowns, we commented about how long the band has been around, and how they have remained true to their calling. Juan made an interesting comment. He said, "I think the fuel of it is our purpose. Instead of just trying to keep this thing alive, let's speak the truth. Our desire is to see lives changed. It's a cycle. When people's lives are changed, and we hear what God has done, that fuels us to keep going. Our calling and purpose are what keeps this thing going, not success."  Casting Crown's purpose is bigger than simply making music and being successful. Ultimately, that's what makes them successful. 
We believe that's also true for our marriages. When we look around at other couples and try to emulate them, we build unrealistic expectations based off of something that's probably not even real. In a pursuit to obtain a "certain" type of marriage, we only feel more frustrated and disappointed. However, when we simply stay true to our mission and calling as a spouse and as a couple, we'll begin to see long term marital success.  
Enjoying the Adventure,
Daniel & Bonnie